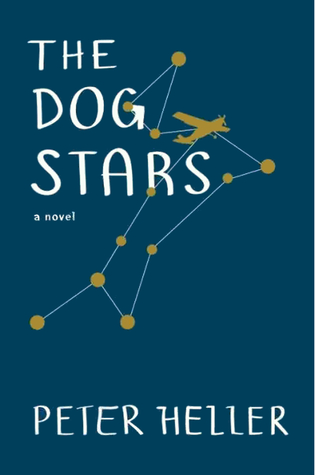 1
I keep the Beast running, I keep the 100 low lead on tap, I foresee attacks. I am young enough, I am old enough. I used to love to fish for trout more than almost anything.
My name is Hig, one name. Big Hig if you need another.
If I ever woke up crying in the middle of a dream, and I'm not saying I did, it's because the trout are gone every one. Brookies, rainbows, brown, cutthroats, cutbows, every one.
The tiger left, the elephant, the apes, the baboon, the cheetah. The titmouse, the frigate bird, the pelican (gray), the whale (gray), the collared dove. Sad but. Didn't cry until the last trout swam upriver looking for maybe cooler water.
-----
Hig is one of the last people left. There was a flu pandemic, then another illness, and now humanity is down to its last people, mostly not nice ones according to Hig. He lives in a community of two with just his dog and a not very nice man named Bangley. They need each other to survive. Hig flies patrols and goes up to the mountains to get food. Bangley has a small arsenal of military supplies and does the dirty work that Hig would prefer not to do (shooting people who approach).
I have almost had my fill of post-apocalyptic novels. I have checked this book out from the library 4-5 times at this point and always left it unread, but with Heller's new novel out now I thought it was time to give it a chance.