Every Tuesday Bibliophile by the Sea hosts First Chapter First Paragraph Tuesday Intros. Here is my intro for today.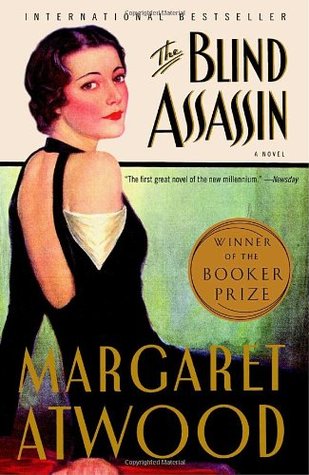 The bridge
Ten days after the war ended, my sister Laura drove a car off a bridge. The bridge was being repaired: she went right through the Danger sign. The car fell a hundred feet into the ravine, smashing through the treetops feathery with new leaves, then burst into flames and rolled down into the shallow creek at the bottom. Chunks of the bridge fell on top of it. Nothing much was left of her but charred smithereens.
-----
Tragedy seems to follow Iris Griffin in the opening pages of Atwood's novel. But then there is another story--a novel within the novel, written by Laura and published posthumously, about a man who seems to be wooing a woman in secret with a story.
I will keep reading. This book is actually part of my First 50 Project to read at least the first 50 pages of every book that I own, but I have a feeling that I will have to finish it. I have enjoyed all of the other Atwood novels that I have read and some of her short stories.