It's a new week and time for the weekly Monday post! "It's Monday! What Are You Reading?" is a weekly meme hosted by
Kathryn at The Book Date
.
Here is what I am currently reading:
I am about one hour away from finishing
All Our Yesterdays by Christin Terrill
. When it is done, I will have finished 12 of the 15 nomineees for the Gateway Readers Award. I think the winner will be announced later this week. On Thursday I will write a post on all of the nominees that I read and what my predictions are.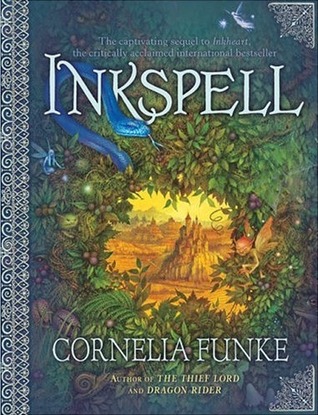 Also this week my son has requested that I read him the next book in the Inkheart trilogy,
Inkspell
.
I know some bloggers are participating in a readathon this weekend, but between working 8-5 on Saturday and my son's baseball and soccer teams both having a tournament this week, I think I will be too busy!
Have a good week, everyone! Feel free to leave a comment and let me know what you are reading or your thoughts on what I'm reading.