While I intend for this blog primarily for me to be a place where I share about all of the great literary fiction and occasional nonfiction that I am reading, I am a mom with school-age kids who works in a library, and so I read some kids' books too.
Last year I set a goal of reading all of the nominees for the
Missouri Association of School Librarians' Reader Awards
for grades 4 and up before the winners were announced. Well, the winners will be announced on Monday, and I am proud to say that I have read 38 of the 39 nominees. I have read the first 99 pages of the 39th book.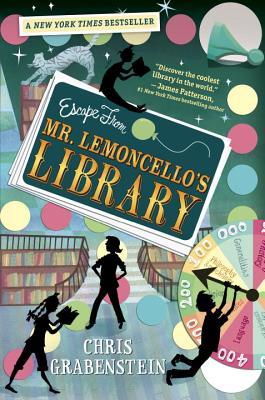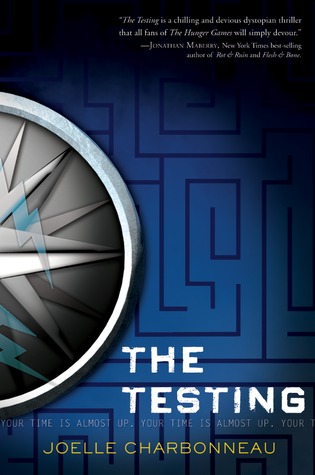 My predictions for what books will win are shown above:
Escape from Mr. Lemoncello's Library by Chris Grabenstein
(Mark Twain 4-6),
The Testing by Joelle Charbonneau
(Truman 6-8), and
Eleanor & Park by Rainbow Rowell
(Gateway 9-12).
Escape from Mr. Lemoncello's Library
and
Eleanor & Park
are definitely my favorites of their categories. I found
The Testing
a little derivative, but it was by far the most popular of the nominees this year, and it appealed to kids of both genders. (Case in point: it is one of only 2 nominees that my seventh grader bothered to read. The second book he read was
SYLO by D. J. MacHale
, which I thought was such a BOY book. Ugh.) My favorite was either
Prisoner B-3087 by Alan Gratz
or the little read
Rogue by Lyn Miller-Lachman
, but I questioned whether
Rogue
was a good choice for this age group. Of the Twains, I also really enjoyed
Rump: The True Story of Rumplestiltskin by Liesl Shurtliff
,
The Great Trouble: A Mystery of London, the Blue Death, and a Boy Called Eel by Deborah Hopkinson
, and
Al Capone Does My Homework by Gennifer Choldenko
.
In the Gateway category, there are almost too many to name, but if I had to choose just 3, it would be
Winger by Andrew Smith
,
Out of the Easy by Ruta Sepetys
, and
Steelheart by Brandon Sanderson
. The content in
Out of the Easy
and
Winger
are definitely more appropriate for older teens! My young teen has read Steelheart and its sequels. It is violent, but doesn't contain some of the more questionable behavior found in the other two.
Funny story: I have been trying to get my third grader to reading
Escape from Mr. Lemoncello's Library
since I read it last May. I even got him his very own copy to keep. My seventh grader read it and liked it, but apparently that wasn't enough for the younger one. Well, he finally read it last week and loved it! If you have an elementary-school kid, I definitely recommend it. It is a lot of fun!