I am a little behind this week. Friday we went to a movie. Yesterday, I worked, and we had extended family Easter. So here it is Easter Sunday, and no week end post yet.
I finished 10 books since my last week end review! Here is a quick summary of what I have been reading.
Bats of the Republic was a surprise winner of an early round in the Morning News Tournament of Books. It is more of an awesome art project than a novel. Bats has two principle storylines. One is set in the steampunk future of 2143, and the other is set in 1843 in the wild west and the city of Chicago. But it's not quite the 1843 our ancestors lived in.
The book is an exercise in style. It's told in the format of excerpts from 2 novels supplemented by letters and illustrations and carats and occasional green text. It's metafiction.
For the most part it worked for me. There was a part near the middle, where I just quit reading one of the storylines for a few pages because the author insisted on alternating one storyline on the left hand pages and another on the right. The plots were tightly mirroring each other, and it was obnoxious, so I just said F it and read the left. Or maybe it was the right. Anyway, after that I never really got back into the story in the same way. And the ending was kind of a huge disappointment, but that implies a level of caring that I couldn't quite muster and ignores the excitement that I felt at having made it to the end.



This book's layers have layers, and it's all very impressive, and it's an experience. If that sounds like fun to you, try it.

I'm trying to think of another book that favors style over substance, and the book that keeps coming to mind is S by J. J. Abrams and Doug Dorst or Building Stories by Chris Ware. Neither of which I have actually read.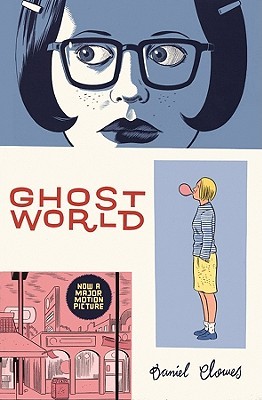 Ghost World is a graphic novel. It's about two teenage girls, Enid and Becky, getting ready to embark on their post-high school lives. The girls hang out at a diner a lot, and Enid has a strange fascination with repulsive people.
I always tell myself that I like quirky books, but sometimes when I start a book and it's a little too quirky, I have to really force myself to keep going. In this case I am glad that I did, but in the end this book was just kind of there for me, and I have zero interest in watching the movie. Is it one of those art-house movies where there is a lot of talking and nothing much happens? Because that is what the book was like. The movie stars Thora Birch as Enid and Scarlett Johansson as Becky.
Arcadia is a book that had been on my TBR for several years. It was in the Tournament of Books in 2013, but it lost early. Arcadia

centers on Bit, who at the opening of the novel is a 5 year old boy living on a hippie commune called Arcadia in upstate New York. The book is divided into 4 sections: Bit as a boy on the commune, Bit in his teens still on the commune, Bit as an adult in the city, and Bit about a dozen years later.
When I try to put into words what I think it was about, the first thing that I think of is community, but also family and society. Despite its flaws, I think Groff is like Bit in that she has a lot of sympathy for the commune dwellers and the sense of community and togetherness they tried to foster, and that sense of togetherness is something that we are often lacking. There was a clash between the dream of living purely and the dream of living freely.
The final section of the novel was a bit of a surprise. It is set in the near future and carries a warning. In that, it reminded me of the last section of A Visit from the Goon Squad by Jennifer Egan. I spent too much time during the section pondering how well this part will age. 2018 was a much more distant near future in 2012 than it is today in 2016.
I thought it was interesting how different Bit's and Helle's memories of Arcadia were, and I wondered how much of that was the mitigating influence of Bit's parents and their relationship with each other and Bit. I appreciate that Groff didn't romanticize life on the commune but didn't dismiss it either, and I liked that the novel wasn't about Handy. He was one of the least interesting things about it, and Groff seemed to think so too.
American Housewife is a short collection of short stories. Although most of the stories feature an American housewife, that is about all they have in common. I've seen the collection described as uneven, and I would agree. Some stories are wonderful, biting and funny. Others are a little flat. But overall a worthwhile read. I especially liked "What I Do All Day", "The Wainscoting War", and "Dumpster Diving with the Stars".
A solid 4-star read with 5-star moments.
I read Good Night, Mr. Wodehouse for my local book group.
It is about Nell, a young wife and mother, whose husband passes away suddenly in 1900, and follows her through her teaching career and two wars all the way into the 1960s.
The book was an enjoyable, if sweet, read, and it contained many passages expounding on the rewards of being a reader and how a reader can develop a relationship with a writer through his work. I definitely liked it, but it was a bit light. Having read Wodehouse is not a prerequisite, but it might add to one's enjoyment of the book. This book was recommended to a member of our group by the owner of a local bookstore.
The Keep has two storylines: one set at an old castle in Eastern Europe and the other in an American prison. In the first storyline, Howard has purchased a creepy castle complete with an ancient baroness who refuses to leave, and he wants to turn it into a hotel. He asks his cousin Danny with whom he has a complicated history to come and help him, although he doesn't seem to have a clear task in mind for Danny. In the other storyline, Ray is taking a creative writing class in prison, and he develops a crush on the teacher Holly. Also his cellmate Davis has a special box.
I've seen this described as Gothic, which I think means creepy. I am not a fan of creepy. Egan does a good job of creating and building tension. I was very uncomfortable reading the book. Unsettled might be a better word. Both Ray and Danny are well-developed characters, and I liked how it all came together in the end.
As
The Longest Night
opens, it is 1959, and Paul and Nat Collier are moving with their two young daughters to Idaho Falls, Idaho, where Paul has accepted a job working at a small nuclear reactor. The job is dangerous. Paul quickly finds out that the reactor needs a new core. He and his boss get off to a bad start. It is hard being new to town and not knowing a lot of people, and it puts a strain on their marriage.
Although
The Longest Night
is fiction, it is based on a real incident that occurred on January 3, 1961, a little known incident in American history.
The Longest Night
is a solid read. It has a prologue that reveals part of the ending, which is a pet peeve of mine because sometimes I think the author relies too much on the prologue to create tension in the novel. The Longest Night had plenty of tension, mostly interpersonal, without it, and really you didn't have to read the prologue to see it coming.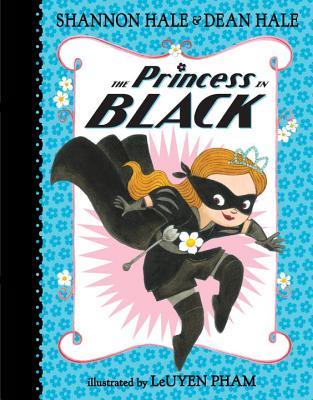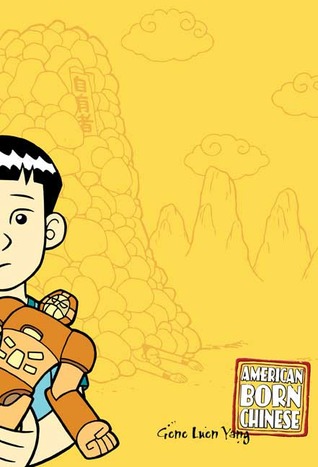 Also, this week I read the three juvenile and young adult books pictured above. All were solid efforts, although my favorite was
American Born Chinese
, and I look forward to reading more of Gene Luen Yang's books in the near future.